NANOSYSTEM COMPUTER MODELING USING CLOUD COMPUTING
Keywords:
cloud computing, modeling, nanosystem, nanostructures.
Abstract
The paper proposes a method of using cloud computing for modeling nanosystems and nanostructures such as atoms and molecules. Standard methods sometimes cannot have good results because of lack of computer power. Moreover, it takes a long time to complete
References
Bulavin L.A. Computer modeling physical systems / L.A. Bulavin, N.I. Lebovka. – Dolgoprudn, 2011. – 352.
Wescott, Bob. The Every Computer Performance Book, Chapter 7: Modeling Computer Performance. // CreateSpace. – 2013.
Thomas Erl. Cloud Computing: Concepts, Technology & Architecture / Thomas Erl, Zaigham Mahmood, Ricardo Puttini // Prentice Hall. – Boston, USA, 2013. - 1st Edition – 491 p.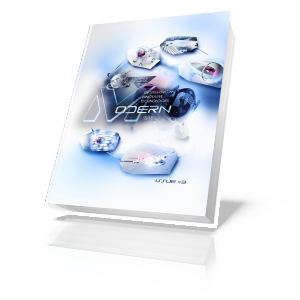 How to Cite
Курысь, Ю., Рогова, Н., Парашиенко, И., & Кузнецова, Т. (2017). NANOSYSTEM COMPUTER MODELING USING CLOUD COMPUTING. Modern Engineering and Innovative Technologies, 1(03-01), 68–71. https://doi.org/10.30890/2567-5273.2018-03-01-010