INTRODUCTION OF NEW METHODS OF STUDIES IN EDUCATIONAL PROCESS OF GRAPHIC DISCIPLINES
Keywords:
graphic preparation, construction and reading of draft, methods of studies, efficiency and quality of preparation of students, descriptive geometry, visual aids, success of students, stand for demonstration.
Abstract
The low level of preparation of students produces the special requirements to the methods of studies. Terms in relation to maintenance and quality of graphic preparation cause the necessity of perfection of form and methods of organization of individual a
References
Сидорова Н.В. Про рівень графічної підготовки та підвищення якості індивідуальної роботи студентів, що закінчили технікум / Н.В. Сидорова, Ю.В. Доценко. – Одеса : ОДАБА, 2016. – С. 209-210. – (Матеріали 21 міжнародної науково-методичної конференції «Управління якістю підготовки фахівців» ; ч. 2)
Доценко Ю.В. Про підвищення графічної підготовки студентів-архітекторів / Ю.В. Доценко, Н.В. Сидорова. – Одеса : ОДАБА, 2017. – С. 57. – (Матеріали 22 міжнародної науково-методичної конференції «Управління якістю підготовки фахівців» ; ч. 2).
Думанская В.В. Исследование собственных и падающих теней студентами направления «Архитектура» / В.В. Думанская, В.С. Марченко, Н.М. Яворская. – Одеса : ОДАБА, 2014. – С. 57. – (Матеріали 19 міжнародної науково-методичної конференції «Управління якістю підготовки фахівців» ; ч. 2).
Думанская В.В. Изучение отражения группы тел в перспективе студентами направления «АРХИТЕКТУРА» / В.В. Думанская, В.С. Марченко, Н.М. Яворская. Одеса : ОДАБА, 2015. – С. 108. – (Матеріали ювілейної 20 міжнародної науково-методичної конференції «Управління якістю підготовки фахівців» ; ч. 2)
Сидорова Н.В. Методи підвищення ефективності та якості викладання нарисної геометрії / Н.В. Сидорова, В.В. Думанська, Ю.В. Доценко. Одеса : Південноукраїнський національний педагогічний університет імені К.Д. Ушинського, 2017. – С. 161- 167. – (Науково-практичний журнал «Наука і освіта» / Педагогіка, Вип. № 6)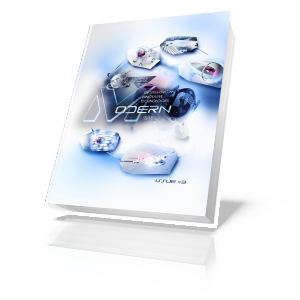 How to Cite
Марченко, В., Думанская, В., Сидорова, Н., & Доценко, Ю. (2017). INTRODUCTION OF NEW METHODS OF STUDIES IN EDUCATIONAL PROCESS OF GRAPHIC DISCIPLINES . Modern Engineering and Innovative Technologies, 1(03-01), 45–49. https://doi.org/10.30890/2567-5273.2018-03-01-011