AUTOMATIC CHECKING OF PUNCTUATION IN RUSSIAN LANGUAGE TEXTS: ELECTRONIC IDIOMS DICTIONARY
Keywords:
natural language processing, electronic dictionary, automatic checking of punctuation, formalized electronic idioms dictionary.
Abstract
Punctuation is important because it helps people to understand the meaning of writing, get writer's point clear. Some rules require a dictionary of idioms to be checked. There is a linguistic dictionary of Russian idioms, but it is inapplicable in natural
References
Ю. А. Ларионова. Фразеологический словарь современного русского языка. – М.: Аделант, 2014. – 512 с.
Лутц М. Программирование на Python, том I, 4-е издание. – Пер. с англ. – СПб.: Символ-Плюс, 2011. – 992 с.
References:
J. A. Larionova. Dictionary of idioms in modern Russian language. – M.: Adelant, 2014.–512p.
Lutz M. Programming Python, vol. I, 4-th edition. – Translation from English – SPb.: Simvol-Plus, 2011. – 992 p.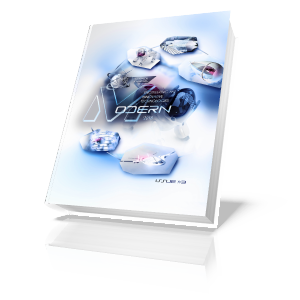 How to Cite
Ахметова, Г., & Полякова, И. (2017). AUTOMATIC CHECKING OF PUNCTUATION IN RUSSIAN LANGUAGE TEXTS: ELECTRONIC IDIOMS DICTIONARY. Modern Engineering and Innovative Technologies, 1(04-01), 24–28. https://doi.org/10.30890/2567-5273.2018-04-01-005