PRODUCTIVE LEARNING ENVIRONMENT AS AN EFFECTIVE MEANS OF STUDENTS' EFFICIENCY ENHANCEMENT
References
Böhm, I., Schneider, J. (1994). Die ganze Stadt-als-Schule, "Produktives Lernen" in Europa [The whole city-as-school, "productive learning" in Europe]. In Friedrich Jahresheft, XII: Schule zwischen Routine und Reform, 103–105.
Böhm, I., Schneider, J. (1996). Produktives Lernen – eine Bildungschance für Jugendliche im Europa [Productive learning as an educational opportunity for young people in Europe]. Berlin und Millow.
Bruner, J. (1960). The process of education. Cambridge: Harvard University Press. doi:10.1002/bs.3830090108.
Hager, P. (2001). Towards a productive conception of productive learning. Productive Learning Seminar Series. The Research into Adult and Vocational Learning Group (RAVL) and The Research Centre for Vocational Education and Training (RCVET). Sydney: University of Technology. Working Paper 01–13.
Institut für produktives Lernen in Europa (IPLE). (2017). Was ist produktives Lernen? Theoretische Grundlegung dieser Bildungsform [What is productive learning? Theoretical foundations of this educational form]. Retrieved April 10, 2017, from: http://www.iple.de/.
Lillejord, S. & Dysthe, O. (2008). Productive learning practice – a theoretical discussion based on two cases. Journal of education and work, 21(1), 75–89. doi: 10.1080/13639080801957154
The Research Council of Norway. (2008). TRANSFORM: The Transformation of Productive Learning Practice. Retrieved April 9, 2017, from: http://www.forskningsradet.no/prognettutdanning/Artikkel/TRANSFORM_The_Transformation_of_Productive_Learning_Practice/1224697827902.
UNESCO Report. (2010). Engineering Issues, challenges and opportunities for Development. Retrieved April, 20, 2017, from: http://unesdoc.unesco.org/images/0018/001897/189753e.pdf.
Bashmakov, M. I. (2000). Teoriia i praktika produktivnogo obucheniia [Theory and practice of productive learning]. Moscow, Russia: Narodnoe obrazovanie.
Bespalko, V. (1995). Pedagogika i progressivnye tekhnologii obucheniya [Pedagogy and progressive learning technologies]. Moscow, Russia: Izdatelstvo instituta professionalnogo obrazovaniia Ministerstva obrazovaniia Rossii.
Khutorskoy, A. V. (2003). Kliuchevye kompetentsii kak komponent lichnostno orientirovannoy paradigmy [Key competences as a component of personality-oriented paradigm]. Narodnoe obrazovanie, 2, 55–62.
Krylova, N. B. (2008). Organizatsiia produktivnogo obrazovaniia: soderjanie i formy, razmyshleniia i rekomendatsii [Organization of productive education: the content and forms, discussions and recommendations]. Seriia nauchno-metodicheskikh izdaniy "Novye tsennosti obrazovaniia", No 3, 158 p.
Pavliuk, V. (2016). Vprovadzhennia tekhnolohii produktyvnoho navchannia na urokakh anhliiskoi movy [Implementation of thetechnology of productive learning during English lessons]. Retrieved April, 10, 2017, from: http://teacherjournal.in.ua/shkilni-predmeti/anglijskij/9052-vprovadzhennya-tekhnolohiy-produktyvnoho-navchannya-na-urokakh-anhliyskoyi-movy.
Pidlasyi, I. P. (2010). Produktyvnyi pedahoh. Nastilna knyha vchytelia [Productive teacher: a guide for teachers]. Kharkiv: Osnova.
Zhuravleva, M. V., Bashkirtseva, N. Yu., Zinnurova, O. V. (2014). Obespechenie effektivnosti mezhdunarodno-integrirovannoy podgotovki inzhenerov-neftianikov [Ensuring efficiency of the international integrated training of oilers-engineers]. Vestnik Kazanskogo tehnologicheskogo universiteta, 17 (19), 391–396.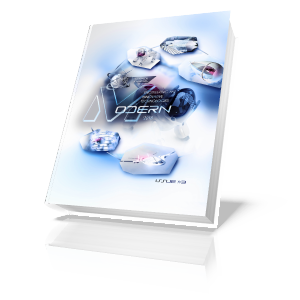 How to Cite
Делик, И. (2017). PRODUCTIVE LEARNING ENVIRONMENT AS AN EFFECTIVE MEANS OF STUDENTS' EFFICIENCY ENHANCEMENT. Modern Engineering and Innovative Technologies, 1(04-01), 79–90. https://doi.org/10.30890/2567-5273.2018-04-01-037