FACE IDENTIFICATION ALGORITHMS AND ITS USING
Keywords:
stereo pair, depth map, correlation algorithm, perturbation functions, operation of subtraction, voxelization.
Abstract
The problem of face recognition is discussed. For this purpose, a method based on scalar perturbation functions and set-theoretic operation of subtraction is proposed. It is shown that all surface points and the mask volume are used in the process of samp
References
A. F. Abate, M. Nappi, D. Riccio, and G. Sabatino. 2D and 3D face recognition: a survey, Pattern Recognit. Lett. 28(14), p. 1885-1906, 2007. doi:10.1016/j.patrec.2006.12.018
I. A. Kakadiaris, G. Passalis, G. Toderici, M. N. Murtuza, Y. Lu, N. Karampatziakis, and T. Theoharis. Three-dimensional face recognition in the presence of facial expressions: an annotated deformable model approach, IEEE Trans. Pattern Anal. Machine Intell. 29(4), p. 640-649, 2007. doi:10.1109/TPAMI.2007.1017
Gtielch E. Results of test on image matching of ISRRs wg iii.Fourth Int Arch Photogrammetry Remote Sensing 27(III), 1988, pp 254-271.
Hannah MJ. Digital stereo image matching techniques. Int Arch Photogrammetry Remote Sensing 27(III), 1988, pp 280-293.
Nishihara HK, Poggio T. Stereo vision for robotics. ISRR83 Conference, Bretton Woods, NH. 1983.
Anandan P. (1989) A computational framework and an algorithm for the measurement of motion. Int J Computer Vision 2(3) 1989, pp 283-310.
P. Fua. A parallel stereo algorithm that produces dense depth maps and preserves image features. Machine Vision Applications, 6(1), 1993. pp. 35–49.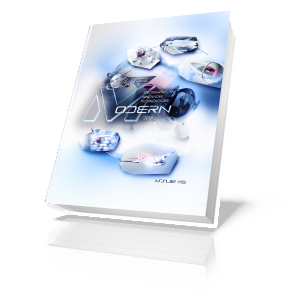 How to Cite
Нечипорук, Н., Вяткин, С., Романюк, С., & Павлов, С. (2017). FACE IDENTIFICATION ALGORITHMS AND ITS USING. Modern Engineering and Innovative Technologies, 1(05-01), 111–115. https://doi.org/10.30890/2567-5273.2018-05-01-078