METHODS OF USE OF DRAINAGE SYSTEMS FOR REALIZING AGRONY POTENTIAL REGION POLISSYA OF UKRAINE
Keywords:
drainage system, agro-resource potential, modular principle
Abstract
The paper presents the results of research into the implementation of the modular principle of drainage system management to ensure the intensification of agricultural production on the drained lands of Polissya Ukraine
References
Статистичний щорічник України за 2017 рік. Державна служба статистики України (За редакцією І. Є. Вернера), 2008 р. (https://ukrstat.org/uk/druk/publicat/kat_u/2018/zb/11/zb_seu2017_u.pdf)/
Зубець М.В. Наукові основи агропромислового виробництва в зоні Полісся і Західного регіону України / М.В. Зубець, В.П. Ситник. – Київ: Урожай, 2004. – 558 с.
Мозоль Н.В. Проектування осушувально-зволожувальних систем блочного типу / Мозоль Н.В., Чалий Б.І. // Водне господарство України. – 2009. - №3. – С.55-56.
Біоорганічні системи землеробства в зоні осушення. (Рекомендації) / За редакцією чл.-кор. НААН Ю.О. Тараріко. – К.: ДІА, 2013. 167 с.
References:
Statistical Yearbook of Ukraine for 2017. State Statistics Service of Ukraine (edited by I. E. Werner), 2008
Zubets M.V. Scientific fundamentals of agro-industrial production in the area of Polissya and the Western region of Ukraine / M.V. Zubets, V.P. Sitnik - Kyiv: Uroghai, 2004. - 558 p.
Mozol N.V. Designing of drainage-humidifying systems of block type / Mosol N.V., Chalyi B.I. // The water economy of Ukraine. - 2009. - No. 3. - P.55-56.
Bioorganic systems of agriculture in the drainage zone. (Recommendations) / By editorship Corr. NAAN Yu.O. Tararico - K .: DIA, 2013. 167 p.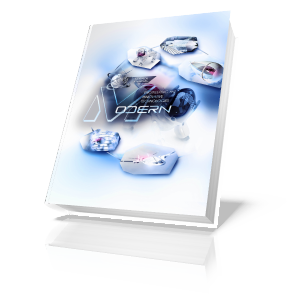 How to Cite
Мозоль, Н. (2017). METHODS OF USE OF DRAINAGE SYSTEMS FOR REALIZING AGRONY POTENTIAL REGION POLISSYA OF UKRAINE. Modern Engineering and Innovative Technologies, 1(06-01), 21–25. https://doi.org/10.30890/2567-5273.2018-06-01-023