IMPROVED METHOD OF ASSESSING THE TECHNICAL LEVEL OF PROJECTS OF COMPLEX TECHNICAL SYSTEMS AND SOFTWARE AND HARDWARE COMPLEXES
Keywords:
local area networks, software and hardware complexes, quality indicators, forecasting of parameters, expert estimation, short-term forecasting
Abstract
The method of evaluation of the technical level of conducting technical and economic calculations during the development of proposals for financing the development of projects for their creation is proposed.
References
Гмошинский, В. Г. Инженерное прогнозирование . - М: Энергоиздат, 1982. - 208 с .
С.Н. Ларин, В.П. Туробов. Конструкторско-технологическая подготовка опытного наукоемкого производства [Учебное пособие]/ «Конструкторско-технологическая подготовка производства» //Ульяновск 2009
Кроль О.С., Соколов В.И. Методы и процедуры инженерного прогнозирования в станкостроении./[монография] Министерство образования и науки Украины // Восточно-украинский национальный университет имени Владимира Даля – Северодонецк –2017
Василина С.И. Динамическое моделирование и инженерное прогнозирование экономических процессов гостеприимства./ ХНУГХ ИМ.А.Н.БЕКЕТОВА електронный ресурс http://eprints.kname.edu.ua/3453/
Сухарев М.Г. Методы прогнозирования . Серия Прикладная математика в инженерном деле / [Учебное пособие]. // Российский государственный университет нефти и газа им. И.М. Губкина М– 2009 г.
References:
Hmoshynskyi, V. H. Ynzhenernoe prohnozyrovanye . - M: Эnerhoyzdat, 1982. - 208 s .
S.N. Laryn, V.P. Turobov. Konstruktorsko-tekhnolohycheskaia podhotovka opыtnoho naukoemkoho proyzvodstva [Uchebnoe posobye]/ «Konstruktorsko-tekhnolohycheskaia podhotovka proyzvodstva» //Ulianovsk 2009
Krol O.S., Sokolov V.Y. Metodы y protsedurы ynzhenernoho prohnozyrovanyia v stankostroenyy./[monohrafyia] Mynysterstvo obrazovanyia y nauky Ukraynы // Vostochno-ukraynskyi natsyonalnыi unyversytet ymeny Vladymyra Dalia – Severodonetsk –2017
Vasylyna S.Y. Dynamycheskoe modelyrovanye y ynzhenernoe prohnozyrovanye эkonomycheskykh protsessov hostepryymstva./ KhNUHKh YM.A.N.BEKETOVA elektronnыi resurs http://eprints.kname.edu.ua/3453/
Sukharev M.H. Metodы prohnozyrovanyia . Seryia Prykladnaia matematyka v ynzhenernom dele / [Uchebnoe posobye]. // Rossyiskyi hosudarstvennыi unyversytet nefty y haza ym. Y.M. Hubkyna M– 2009 .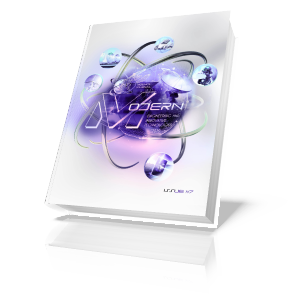 How to Cite
Семчак, А. (2017). IMPROVED METHOD OF ASSESSING THE TECHNICAL LEVEL OF PROJECTS OF COMPLEX TECHNICAL SYSTEMS AND SOFTWARE AND HARDWARE COMPLEXES. Modern Engineering and Innovative Technologies, 3(07-03), 4–10. https://doi.org/10.30890/2567-5273.2019-07-03-005