INNOVATIVE TECHNOLOGY FOR BIOACOUSTIC CORRECTION OF BRONCHOSTRUCTURAL SYNDROME
Keywords:
bronchoobstructive syndrome, biological feedback, electroencephalography, bioacoustic correction, LabVIEW.
Abstract
This article suggests the development of a technology for psychocorrection of bronchoconstriction syndrome in children against the background of traditional treatment. The presented technology is based on biological feedback on the rhythms of electroencep
References
Дыбов М. Д. Применение методики биоакустической психокоррекции в комплексной медицинской реабилитации больных гипертонической болезнью: дис. канд. мед. наук: 14.00.06 / Дыбов М. Д. – Москва, 2007. – 130 с.
Матрусов С. Г. Аудио-визуальные воздействия на основе обратной связи от ЭЭГ пациента в лечении стресс-вызванных расстройств / С. Г. Матрусов, В. С. Семенов, А. И. Федотчев. // Вестник новых медицинских технологий. – 2007. – С. 202–204.
Афтанс Л. И. Эффекты психофизиологической коррекции в комплексной терапии больных туберкулезом лёгких: (І) анализ психомоторных функций и нейровегетативной регуляции / Л. И. Афтанс, В. А. Краснов, О. В. Колесников. // Бюллетень со рамн. – 2006. – С. 90–98.
Трушина В. Н. Адаптивная саморегуляция психофизиологического состояния детей с синдромом нарушения внимания и гиперактивностью на основе ЭЭГ-акустической внешней обратной связи: спец. 03.00.13 "физиология" / Трушина В. Н. – Санкт-Петербург, 2009. – 21 с.
Ермакова Е. В. Изменения показателей биоэлектрической активности головного мозга и церебральной гемодинамики у больных бронхиальной астмой / Е. В. Ермакова, Д. Л. Нахамчен, А. В. Кодак. – 2009. – №32. – С. 46–50.
References:
Dybov M. D. (2007). Primeneniye metodiki bioakusticheskoy psikhokorrektsii v kompleksnoy meditsinskoy reabilitatsii bol'nykh gipertonicheskoy bolezn'yu [Application of the method of bioacoustic psychocorrection in the complex medical rehabilitation of patients with hypertension]: dis. kand. med. nauk: 14.00.06. – 130 p.
Matrusov S. G.(2007). Audio-vizual'nyye vozdeystviya na osnove obratnoy svyazi ot EEG patsiyenta v lechenii stress-vyzvannykh rasstroystv [Audio-visual effects based on feedback from the patient's EEG in the treatment of stress-induced disorders ] in Vestnik novykh meditsinskikh tekhnologiy [Bulletin of new medical technologies]. –pp. 202–204.
Aftans L. I. (2006). Effekty psikhofiziologicheskoy korrektsii v kompleksnoy terapii bol'nykh tuberkulezom logkikh: (I) analiz psikhomotornykh funktsiy i neyrovegetativnoy regulyatsii [Effects of psychophysiological correction in the complex therapy of patients with pulmonary tuberculosis: (I) analysis of psychomotor functions and neurovegetative regulation] in Byulleten' so ramn [Bulletin so ram]. – pp. 90–98.
Trushina V. N. (2009). Adaptivnaya samoregulyatsiya psikhofiziologicheskogo sostoyaniya detey s sindromom narusheniya vnimaniya i giperaktivnost'yu na osnove EEG-akusticheskoy vneshney obratnoy svyazi [Adaptive self-regulation of the psychophysiological state of children with attention deficit hyperactivity disorder based on EEG-acoustic external feedback]: spets. 03.00.13 "fiziologiya". – 21 p.
Yermakova Ye. V. (2009). Izmeneniya pokazateley bioelektricheskoy aktivnosti golovnogo mozga i tserebral'noy gemodinamiki u bol'nykh bronkhial'noy astmoy [Changes in the indicators of bioelectric activity of the brain and cerebral hemodynamics in patients with bronchial asthma]. – pp. 46–50.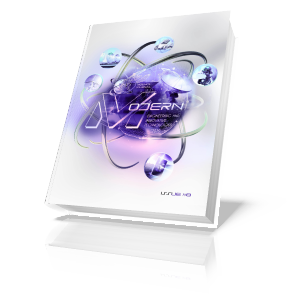 How to Cite
Бойчик, К. (2019). INNOVATIVE TECHNOLOGY FOR BIOACOUSTIC CORRECTION OF BRONCHOSTRUCTURAL SYNDROME. Modern Engineering and Innovative Technologies, 2(09-02), 35–39. https://doi.org/10.30890/2567-5273.2019-09-02-023