STATE APPROACHES IN RELATION TO DECISION OF PROBLEM QUESTIONS IN THE FIELD OF MARKETING IN UKRAINE: INFORMATIVELY RESEARCH ASPECT ABOUT COMMODITY AUCTIONS AND COMPETITIONS
Keywords:
Keywords. public authorities, management, commodity auctions and competitions, mechanisms of reduction of time, on the leadthrough of auctions and competition, grafoanalitichne design.
Abstract
Annotation. International commodity auctions and competitions are instrumental in providing of continuity of process of the extended recreation and acceleration of rotation of public product. Thus: time grows short on the appeal of commodities; efficiency
References
Закон України «Про зовнішньоекономічну діяльність» (зі змінами від 8 червня 2000 року N 1807-III).
«Україна - Європейський Союз: зовнішньоекономічна діяльність і перспективи співробітництва», Київ, 2005.
Гриценко А. Пашков М. Украина на мировых рынках: добро пожаловать или //Зеркало недели, №25(298), 24 июня 2001 г.
Оніщук О. Зовнішня торгівля України: Основні тенденції. Програма Tacis Європейського Союзу. К. : Українсько-європейський консультативний центр (UEPLAC), група економічного законодавства, березень 2001 р.
Положення про Товарну Секцію Української Міжбанківської Валютної Біржі. Затверджено Біржовим Комітетом УМВБ Протокол №1(51) від 01 березня 2000 р.
Правила торгів біржовим товаром за технологією одностороннього аукціону в Товарній секції Української міжбанківської валютної біржі. Затверджено Біржовим Комітетом УМВБ Протокол №1 (54) від 08.02.2001 р. (Із змінами та доповненнями затвердженими Радою директорів УМВБ Протокол № 15 від 31.08.2001 р.).
References.
A law of Ukraine is «On foreign economic activity» (with changes from June, 8, 2000 N of 1807-iii).
«Ukraine is European Union: foreign economic activity and prospects of collaboration», Kyiv, 2005.
Gricenko A. Pashkov M. (on Junes, 24 2001). Ukraina on world markets: welcome or //Zerkalo weeks, 25(298).
Onischuk O. (March in 2001). Zovnishnya trade of Ukraine: Basic tendencies. Program Tacis European Union. K: Ukrainian-European konsul'tativniy center (UEPLAC), group of economic legislation.
Position about Commodity Section of Ukrainian Mizhbankivskoy Currency Exchange. Protocol is ratified Exchange Committee of UMVB ¹1(51) from March, 01 of 2000.
Rule auctions by an exchange commodity on technology of one-sided auction in the Commodity section of the Ukrainian mizhbankivskoy currency exchange. Protocol is ratified Exchange Committee of UMVB 1 (54) from 08.02.2001 (With changes and additions ratified of directors of UMVB Advice Protocol 15 from 31.08.2001).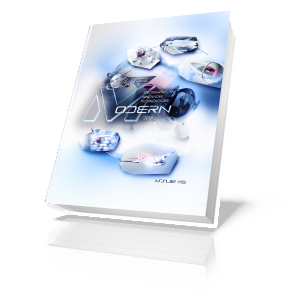 How to Cite
Орлов, Н. (2017). STATE APPROACHES IN RELATION TO DECISION OF PROBLEM QUESTIONS IN THE FIELD OF MARKETING IN UKRAINE: INFORMATIVELY RESEARCH ASPECT ABOUT COMMODITY AUCTIONS AND COMPETITIONS. Modern Engineering and Innovative Technologies, 1(05-01), 17–26. https://doi.org/10.30890/2567-5273.2018-05-01-030