MODEL OF KNOWLEDGE BASE FOR FORECASTING DEVELOPMENT OF COMPLICATIONS IN HEART ATTACK OF MYOCARDIUM
Keywords:
hierarchical functional system, knowledge base, expert system, Bayes formula
Abstract
The article considers the knowledge base model of a hierarchical functional system for predicting the development of complications of myocardial infarction, based on the concept of knowledge base bundle. The knowledge base model helps the medical staff to
References
Бурдаев В.П. Модель функциональной системы динамической предметной области. // Искусственный интеллект. Наука і освіта ІПШІ МОН України і НАН України - 2011. - №3. - С.439 - 448.
Бурдаєв В.П. Моделі баз знань. Харків, Україна: ХНЕУ, 2010.
Бурдаєв В.П. Інтегрування месенджерів з системою "КАРКАС". // Тези доповідей: міжнарод. наук.-практ. конф. Проблеми і перспективи розвитку ІТ-індустрії, Харків, 2018, с.7.
Штейн Л. Б. Опыт прогнозирования в медицине с помощью ЭВМ. / Под ред. В. М. Ахутина, В. А. Якубовича. – Л.: Изд. Ленингр. ун-та, 1987. – 146 с.
References:
Burdaev, V., 2011. Model` funkcy`onal`noj sy`stemы dy`namy`cheskoj predmetnoj oblasty` [Model of the functional system of the dynamic domain] in Y`skusstvennыj y`ntellekt [Artificial Intelligence], issue 3, pp. 439 - 448.
2. Burdaev, V. 2010. Modeli baz znan` [Knowledge base models]. Kharkiv: Simon Kuznets Kharkiv National University of Economics.
Burdaev, V., 2018. Integruvannya mesendzheriv z sy`stemoyu "KARKAS" [Integration of messengers with the "KARKAS" system] in Problemy` i perspekty`vy` rozvy`tku IT-industriyi [Problems and Prospects of IT Industry Development ]: Mizhnarod. nauk.-prakt. konf. [International sci. pract. conf.], Kharkiv, p.7.
Shtein, L., 1987. Opыt prognozy`rovany`ya v medy`cy`ne s pomoshh`yu ЭVM [The experience of forecasting in medicine with the help of computers]. Leningrad : Ed. Leningrad University.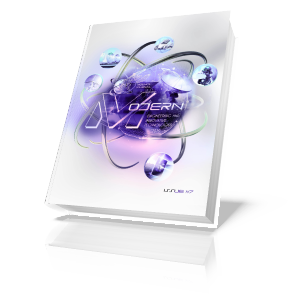 How to Cite
Бурдаев, В. (2017). MODEL OF KNOWLEDGE BASE FOR FORECASTING DEVELOPMENT OF COMPLICATIONS IN HEART ATTACK OF MYOCARDIUM . Modern Engineering and Innovative Technologies, 3(07-03), 11–20. https://doi.org/10.30890/2567-5273.2019-07-03-007