ON ONE APPROACH TO THE FORMATION OF THE USER INTERFACE WITH THE EXPERT SYSTEM
Keywords:
chatbots, agents, messages, knowledge base, expert system
Abstract
The paper presents the results of integrating the chatbot @ribs_karkas_bot and the chatbot @es_economy_karkas_bot with an expert system for organizing online consultation. A description of the architecture and implementation of the chatbot messenger Teleg
References
S. Russell, P. Norvig, Artificial Intelligence: A Modern Approach, 4nd. ed., 2020.
Jhonny Cerezo; Juraj Kubelka; Romain Robbes; Alexandre Bergel, Building an Expert Recommender Chatbot, 2019 IEEE/ACM 1st International Workshop on Bots in Software Engineering (BotSE), pp. 59 – 63.
A. Folstad and P. B. Brandtzæg. Chatbots and the new world of hci. Interactions, 24(4),2017, pp. 38–42.
C. Lebeuf, M.-A. Storey, and A. Zagalsky. Software bots. IEEE Software, 35(1), 2018, pp. 18–23.
M.-A. Storey and A. Zagalsky. Disrupting developer productivity one bot at a time. In Proceedings of the 2016 24th ACM SIGSOFT International Symposium on Foundations of Software Engineering, pp. 928–931. ACM, 2016.
G.S. Osipov, Intelligent dynamic systems, Scientific and Technical Information Processing volume 37, 2010, pp. 259–264.
V.P. Burdaev, Complexity of dynamical systems, Saarbrucken: Lap Lambert Academic Publishing, 2015.
J.C. Giarratano, G.D. Riley, Expert Systems: Principles and Programming, 4th. Ed., 2007.
Сomputer system "KARKAS", 2012, URL: https://it-karkas.com.ua.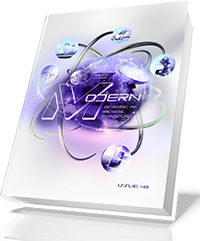 How to Cite
Бурдаев, В. (2022). ON ONE APPROACH TO THE FORMATION OF THE USER INTERFACE WITH THE EXPERT SYSTEM. Modern Engineering and Innovative Technologies, 1(21-01), 97–108. https://doi.org/10.30890/2567-5273.2022-21-01-034
License
Copyright (c) 2022 Authors
This work is licensed under a Creative Commons Attribution 4.0 International License.