IMPLEMENTATION OF MODERN INFORMATION AND COMMUNICATION TECHNOLOGIES ON THE BASIS OF THE MOODLE TRAINING MANAGEMENT SYSTEM IN THE EDUCATIONAL PROCESS IN THE STUDY OF THE DISCIPLINE "INFECTIOUS DISEASES"
Keywords:
information and educational environment, teaching, Moodle, Infectious diseases.
Abstract
The use of information and communication educational technologies based on the Moodle learning management system in teaching the discipline "Infectious Diseases" allows you to create an effective multi-level educational environment. A modern interactive a
References
Boichuk, T. M., Herush, I. V., & Khodorovskyi, V. M. (2015). Zastosuvannia informatsiino-komunikatsiinykh tekhnolohii u navchalnomu protsesi bukovynskoho derzhavnoho medychnoho universytetu. Medychna osvita, (2). [Elektronnyi resurs].: https://doi.org/10.11603/me.v0i2.3655
Kozlova H.M. Metodyka vykladannia u vyshchii shkoli: Navchalnyi posibnyk. – Odesa: ONEU, rotaprynt, 2014. – 200 s.
Kolesnyk Yu.M., Nerianov Yu.M., Avramenko M.O. [ta in.] Deiaki aspekty reformuvannia vyshchoi medychnoi osvity // Med. osvita. – 2013. – № 2. – S. 69-72.
Kuzniak N.B. Vykorystannia informatsiino-komunikatsiinykh tekhnolohii u vyshchykh medychnykh navchalnykh medychnykh zakladakh/ N.B.Kuziak, V.A. Honcharenko, R.R.Dmytrenko// Klinichna ta eksperymentalna patolohiia. – 2013. – T. 12, №2. – S.197-199.
Razыkova L.T., Yhamova Y.S. Shyrokye vozmozhnosty dlia yndyvydualyzatsyy obuchenyia//Problemы byolohyy y medytsynы, 2016, №2,1 (88) 211. – S. 115.
Література:
Бойчук, Т. М., Геруш, І. В., & Ходоровський, В. М. (2015). Застосування інформаційно-комунікаційних технологій у навчальному процесі буковинського державного медичного університету. Медична освіта, (2). [Електронний ресурс].: https://doi.org/10.11603/me.v0i2.3655
Козлова Г.М. Методика викладання у вищій школі: Навчальний посібник. – Одеса: ОНЕУ, ротапринт, 2014. – 200 с.
Колесник Ю.М., Нерянов Ю.М., Авраменко М.О. [та ін.] Деякі аспекти реформування вищої медичної освіти // Мед. освіта. – 2013. – № 2. – С. 69-72.
Кузняк Н.Б. Використання інформаційно-комунікаційних технологій у вищих медичних навчальних медичних закладах/ Н.Б.Кузяк, В.А. Гончаренко, Р.Р.Дмитренко// Клінічна та експериментальна патологія. – 2013. – Т. 12, №2. – С.197-199.
Разыкова Л.Т., Игамова И.С. Широкие возможности для индивидуализации обучения//Проблемы биологии и медицины, 2016, №2,1 (88) 211. – С. 115.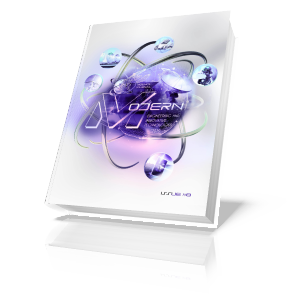 How to Cite
Мироник, Е., & Давыденко, О. (2019). IMPLEMENTATION OF MODERN INFORMATION AND COMMUNICATION TECHNOLOGIES ON THE BASIS OF THE MOODLE TRAINING MANAGEMENT SYSTEM IN THE EDUCATIONAL PROCESS IN THE STUDY OF THE DISCIPLINE "INFECTIOUS DISEASES". Modern Engineering and Innovative Technologies, 2(09-02), 62–65. https://doi.org/10.30890/2567-5273.2019-09-02-007