FEATURES OF IMPLEMENTATION OF INFORMATION TECHNOLOGY FOR PROVISION OF NUMERICAL VALUE OF PARAMETERS
Keywords:
arithmetic operations, multidimensional data, representation of long numbers in binary code.
Abstract
The work aimed at substantiating directions of development of reliable methods for predicting the state of complex technical systems of high danger. The indicated probable sources of disability of hardware-software complexes (systems of diagnostics of the
References
Левин С.Ф. Эксплуатация авиационной и ракетно-космической техники по техническому состоянию / Обзор. – Одесса: ОВВКИУ ПВО, 1988. – 50 с.
Блинов А.П, Левин С.Ф. Научно-методическое обеспечение решения метрологических задач вероятностно-статистическими методами // Измерительная техника. – 1988. – № 12. – С. 8 – 10.
Левин С.Ф. Гарантированность программ обеспечения эксплуатации техники. – Киев: Знание. 1989. – 23 с.
Абрамов О.В., Розенбаум А.Н. Прогнозирование состояния технических систем. – М.: Наука, 1990. – 126 с.
С.Ф. Левин. Об основаниях теории измерительных задач [Online]. Електронний ресурс, режим доступу: http://pribory-si.ru/publication/index.php?ELEMENT_ID=5119.
Левин С.Ф. Погрешности измерений и вычислений как причина «катастрофического феномена 1985–1986 годов» в авиационной и ракетно-космической технике. – Контрольно-измерительные приборы и системы. ¬– 2000. – № 3. – С. 21-25.
Левченко А.О., Войтенков Р.М. Витоки втрати працездатності систем діагностики ОВТ другого роду з представленням чисел з плаваючою комою // Сб. науч. труд. Sword. – Иваново: МАРКОВА АД, 2015. – Вип. № 1(38) Том 3. С. 4 – 11.
Левченко А.О. Генератор еталонних вибірок числових даних з заданим ступенем забруднення довільними значеннями //Scientific and Technical Journal «Electrotechnic and computer systems», Международное научное издание. № 21(97), 2016.
Левченко А.О., Войтенков Р.М. Граничні точності обчислень в інформаційних системах з представленням чисел із плаваючою комою // Збірник наукових праць ВА (м. Одеса), Випуск № 2 (2), 2014 р., С.157-161.
Левченко А.О. Структура математичного забезпечення систем підтримки прийняття гарантованих рішень із прогнозуванням для розв'язку експлуатаційних задач// Інформаційні системи та мережі/Вісник Національного університету «Львівська політехніка». – 2010.– №686. – С. 48 – 55.
Levchenko A.O. Arithmetic operation for binari numbers represettated as arrays// Modern engineering and innovative technologies // International periodic scientific journal – Karlsruhe, Germany: – 2019. – №9, раrt 1. – p. 51-59.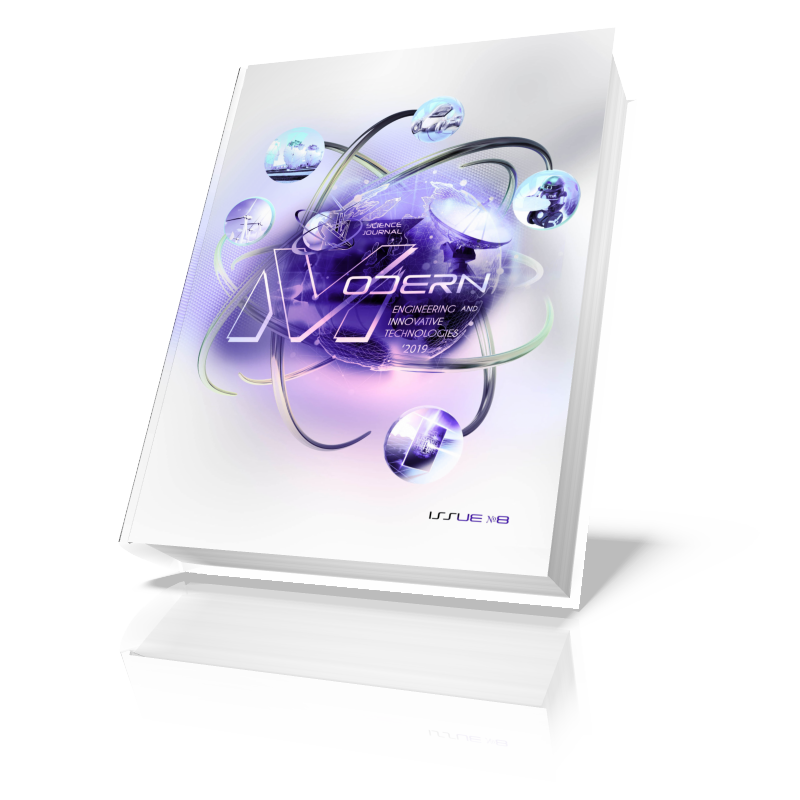 How to Cite
Левченко, А. (2019). FEATURES OF IMPLEMENTATION OF INFORMATION TECHNOLOGY FOR PROVISION OF NUMERICAL VALUE OF PARAMETERS. Modern Engineering and Innovative Technologies, 1(10-01), 36–42. https://doi.org/10.30890/2567-5273.2019-10-01-015